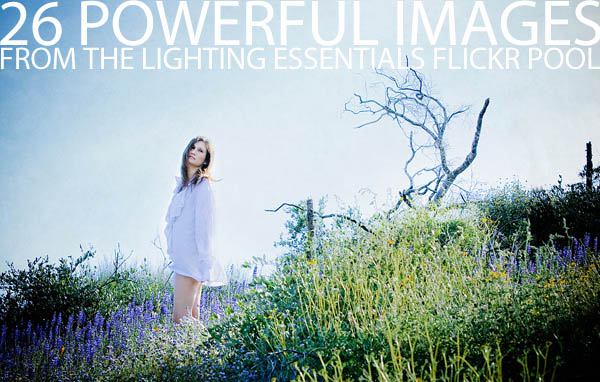 Photograph of JustFab by Ray Prax
You guys are still the best damn forum pool around. And I have a set of 26 photos that really impressed me. Getting harder to narrow them down now. Lots of great shots in the pool these days. Thanks.
IMPORTANT: IF YOU HAVE ATTENDED A LIGHTING ESSENTIALS WORKSHOP, please see the Workshops Page.
Before we head over to look at the shots, a few thoughts.
Last week, the NYT published a piece, "For Photographers, the Image of a Shrinking Path" that has caused a bit of a mini-firestorm. One that I think will stay smoldering for a while.
I won't even begin to summarize here, you should read it yourself. And then read these followup articles for other perspectives:
"Don't Panic: Thoughts on the NYT Article about the Future of Commercial Photography" – Heather Morton.
Money graphs:
"There is no way to compete against stock in the jobs for which stock is appropriate so I think you should mostly stop trying (and definitely stop bitching about it). Instead, make sure you've got a look and feel that the brand needs; that you are an innovator, offering solutions. And take heart- as per Jaffe's article referenced above, these are the same demands that clients are making of the ad agencies.
There will always be some demand for commissioned, generic, safe imagery but this is a field that is enormously oversaturated. On the other hand, there is tremendous opportunity to find new ways of working right now. So don't panic, just figure it out."
Check the comments for some great fun.
UPDATE: Heather has added a second, follow up post:
Don't Panic: Part Two by Heather Morton
Money Graphs:

"This is the same thing I've been hearing for a couple of years and I just don't know what I can do to help on this one. Because of where I work (if you're an agency who can hire a freelance Art Buyer, you at least understand that you have to pay for good photography), I haven't experienced this dramatic assault on fees. But I also can't insist that the client shoot every image. If shooters like Mariano Pastor are offering product shots to own for $250 and my client finds out about it, there's only so much I can argue that the shot needs to cost 30 times that.
But I do argue with them because I don't want y'all to leave the business. I need to know that when the good tabletop jobs come up, you will all still be there so that we can really delve into the skill and style that a great photographer can bring to the brand and elevate it beyond the value of a $250 photograph."
"NYT: Pros and Amateurs Debate: Is Photography in Trouble?" – Bruce DeBoer.
Money Graphs:
"My feeling is that once the "good enough" market is saturated, photographers with the skills to "make" images will find new business models that return a decent lifestyle. We are in transition. The current angst is mostly fear of change but also about the heartbreak of all those career photographers watching their greatest love walk away. I hold grief for my profession but also excitement about possibilities since imagery is gaining importance in the marketplace.
It's a time of disruption but disruption means high creativity – watch this space – good stuff is bound to happen."
"Creatives & The Hope Economy: What Do We Do Now?" – Bruce DeBoer once more.
Money Graphs:
"The market is most robust for what's good enough and good enough is less than it was. Once there were professional type houses but now desktop publishing – good enough. Once there were staffed million dollar music production studios, now we have a garage and Pro-tools on a PC – good enough. Once there were journalists, now there are bloggers – good enough. No time or money for more than good enough unlike there once was.
Spend 10,000 hours on proficiency and the world will have moved on to something else. Don't look now but your expertise is obsolete. One might be better off learning a little about a lot, settling for good enough and cashing the check: the DIY culture."
"Professional photographers' commoditization covered in mainstream media" by Carolyn Potts.
Money Graphs:

"I still believe the very best strategy to deal with these changes is having both real talent (that is ever-evolving) and the right attitude. I feel that having a pro-active attitude instead of a "victim" attitude is probably the most critical element.
Why? Having lived through three other industry downturns, I've noticed some patterns: I've seen a fair number of commercial photographers survive as they moved through recessions. They've not only survived but ended up thriving on the other side of a downturn.
What did those professional photographers do to survive? Every single one of them refused to focus on what was wrong with changes; they focused on the opportunities! They use a business slow-down to reinvent themselves. They update their portfolios; become proficient in new software; grow their business network; and learn more effective sales and marketing techniques. "
Of course, you must first read the NYT article, which I found to be very full of holes, mis-representations, omissions and ironically stupid to have the guy from Corbis on there… sheesh.
On the workshop front, I am coming to Omaha, Cleveland, New York, Baltimore and a bunch of other great places. I have a few spaces at most of them, and it is always fun to come to markets that are not well covered as well as those that are saturated. The workshops are much different than most you will take. We combine classroom theory and real world shooting to make sure you understand and can repeat the concepts and techniques taught.
Take a look at Learn to Light for more information, and if you are thinking about a workshop this year, consider ours. Inexpensive, and filled with real learning.
Now… off to the images!

This shot pretty much puts that 'rule of thirds' in it's place. The use of sky/space augments the subtle lighting and adds power to the subject.

This shot just draws you in. The light is sumptuous and warm.

I love the homage to classical portraiture in this shot. Wonderful light and gesture.

Use the light like this to tell a story.

I just like this shot so much.

I think this photographer understands negative space really well.

I would say that this shot is a 'knock out" but… well, you know. It does have a lot of punch doesn't it?

A Fantasy shot that has some wonderful texture and light.

Soft and natural light for a natural beauty.

Composition, light and limited DOF creates a powerful portrait.

A very clean commercial look of a beautiful girl and some Canon gear.

Light as a subject itself.

Beauty Light on a beauty.

Nice use of light and texture. The pose is well executed into a vintage look.

Just cute.

Gesture, pose, light.

Classic glamour. Classic light.

Using light to enhance a sense of place.

The light is calling from outside the frame. Adds mystery.

Light can make even the most mundane set more interesting for a portrait.

Simple beauty light.

Nice lighting and gesture.

Perfect… LOL… just perfect.

I love the flare, and the crop.

Beautiful color and edge light.

Thanks for following along. You can stalk me on Twitter, visit my other sites, and view my iPhone images here.