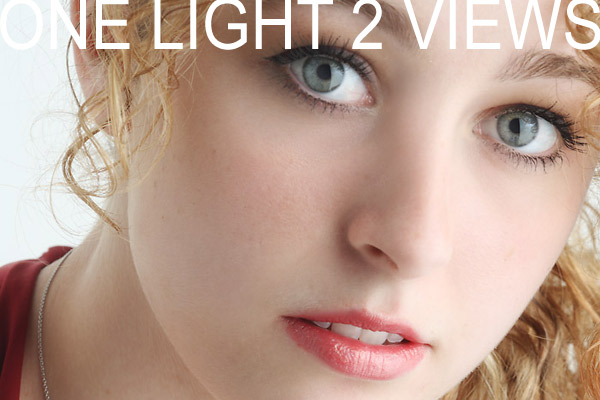 Yesterday I shot Jordan for her mom's Irish Step Dancing Wig catalog. Today we got together for some pics just for her. This was the first time she had shot without a wig on… so it was a lot of fun. I have known Jordan since she was about 9, so it was also fun to shoot her without a wig on.
I used a staple of lighting that I use on head shots: One large soft box and lots of fill cards. I control the contrast with V-Cards or fill cards and change up the background as I like.

I added a shiny panel to the area below her and angled to catch some of the light from the softbox. This little 'kicker' light adds a nice snap to the skin and under chin area. The softbox is to the left of camera and the V-Card fill is to camera right. I have a large fome core panel behind her and in pretty close for the background. This is a shot from that setup: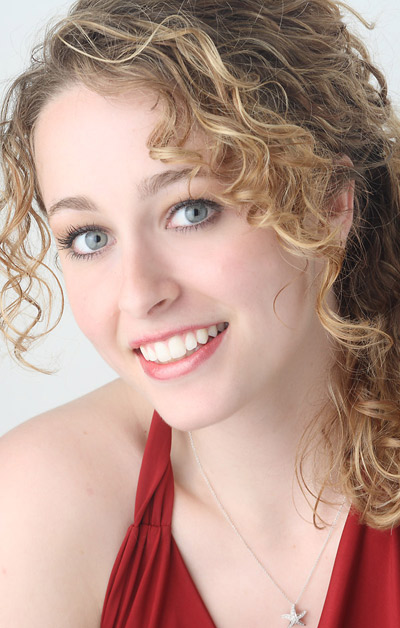 Here is a setup shot. This shot shows the dark background. I had removed the background fome core so we could do some dark background shots.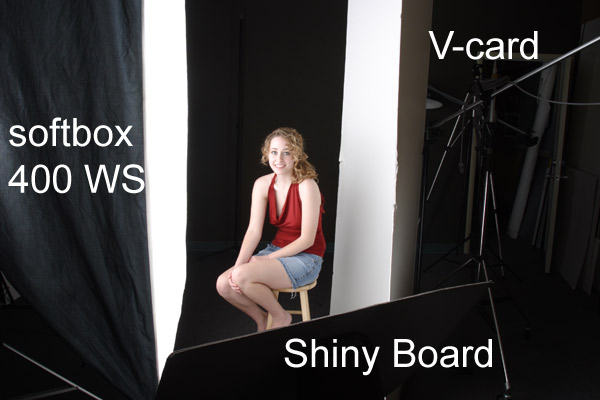 As I was adding the white background card I noticed how gorgeous the light was as she turned to look at me. I quickly grapped the camera and shot from that angle… literally along the line of the background card. Since she was at the rear of the softbox, when she turned to me the light from the softbox was actually going by her and she was lit by the edge, or 'feather' of the softbox. The light wrapped on all the white cards and added that subtle little backlight on the chin and neck. I love this light!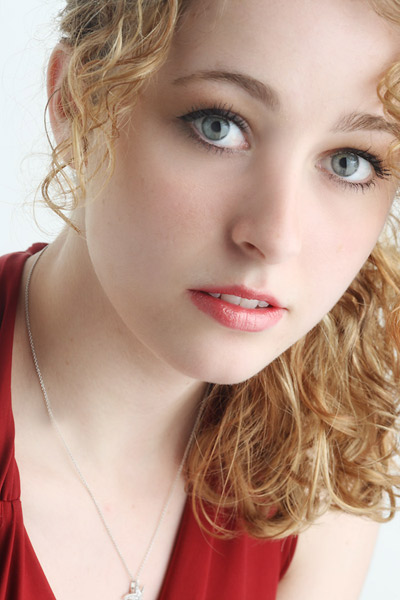 | | | |
| --- | --- | --- |
| Information for today's photographer. From novice to pro, LE Magazine has it all. | | |
Here is a lighting diagram for this shoot. You can see the two camera angles with the associated images. Try this light sometime. And especially try the feathering of the light… working on the edge of the light instead of in the light. You can discover some wonderful looks.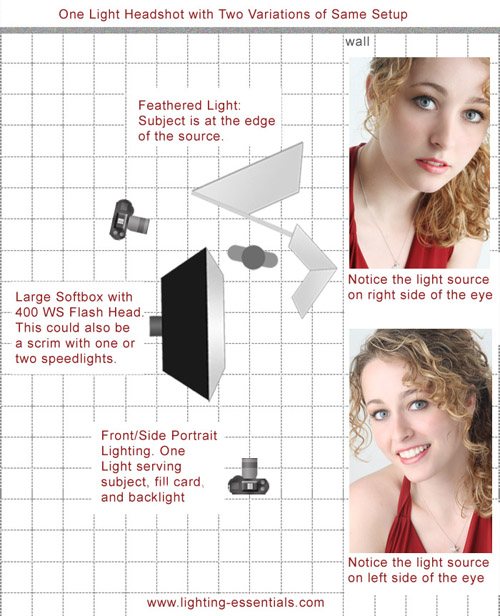 Thanks for visiting Lighting Essentials. Be sure to visit Lighting Essentials Magazine for more info and fun.