DAVID BAILEY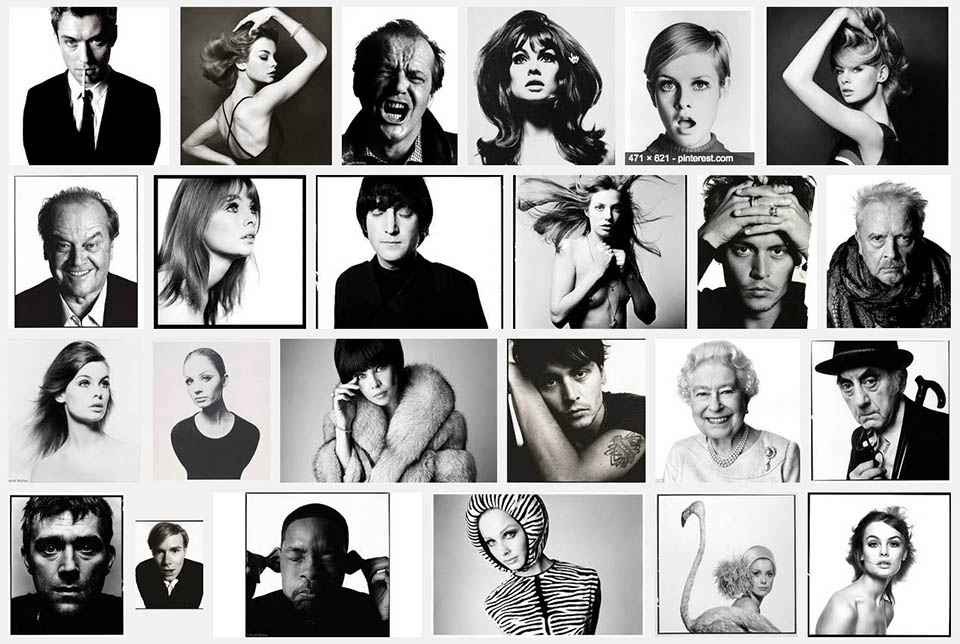 A gallery of images by David Bailey:
---
Presentation.
---
Assignment:
Two photographs. Please be able to explain the David Bailey Influence.
---
Links:
"What Can We Learn From David Bailey's 'Stardust' Exhibit?"
Picture perfect: David Bailey's best portraits
"David Bailey unveils his portrait of the Queen"
"DAVID BAILEY: "HOW ARE YOU GOING TO CROSS THE ROAD?" – An Interview
David Bailey: 'I've never understood why people like Jean Shrimpton and Kate Moss so much'
A page full of wonderful links.
A bio of David Bailey at PDN.
Another page of links to interviews and galleries.
Some images I found in an old issue of "ZOOM".
---
YouTube:
We'll Take Manhattan (A Film about David Bailey and Jean Shrimpton)
The "Sixties"

I wish I could see this here in the states.
---
Converting to Black and White with Lightroom.
Creating a film look in Photoshop.
---